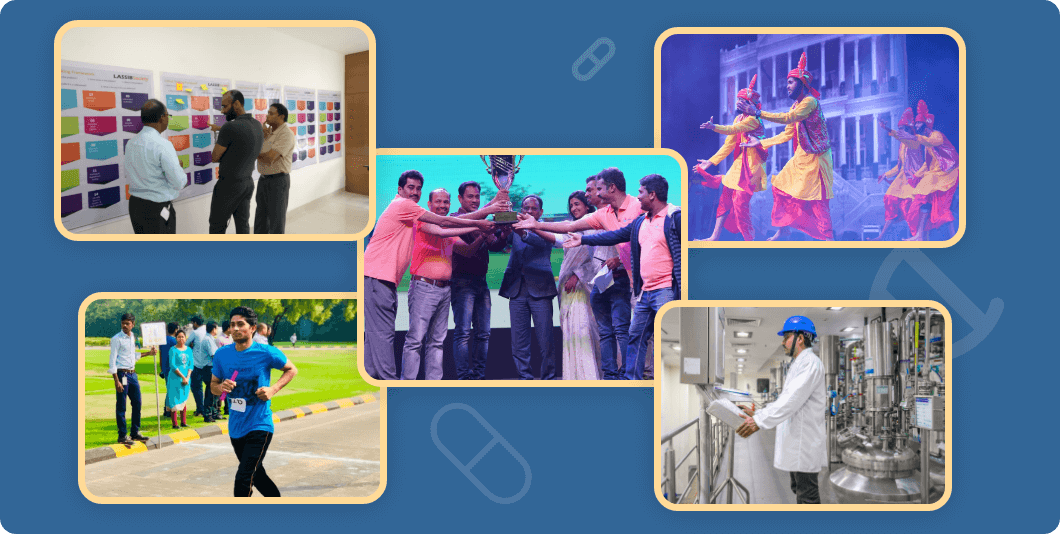 Maximise your
potential with us.
We believe that those who truly feel associated with the organisation are the ones who perform to their true potential. Through carefully curated practices, we develop the intellectual, social and emotional capital of our workforce and help them achieve their goals in a fulfilling way.
THESE PRACTICES AND
PROCESSES FOSTER AN ENVIRONMENT WHICH IS :

Granules is a performance oriented organisation. This is achieved with clear individual responsibilities and goals aligned to business objectives.

Employees are encouraged to take risk and experiment with new ideas. Our open- door policy and open work culture enables transparency, mutual trust and camaraderie among everyone.

We provide a rewarding environment where individuals and teams are rewarded and recognised for their participation and contribution in continuous improvement initiatives at workplace.

Every year, we celebrate togetherness with an event that encourages employees and family members to participate in sports, cultural activities and more.

Granules provides professional development to its employees across functions and roles through various learning programs, assignments and Projects. Our Talent Management System focuses on developing future leaders while meeting their career aspiration.

Our welfare schemes and insurance programs evidence our desire to care for our employees and their family members. Our CSR activities are aimed at contributing in building the society around us.