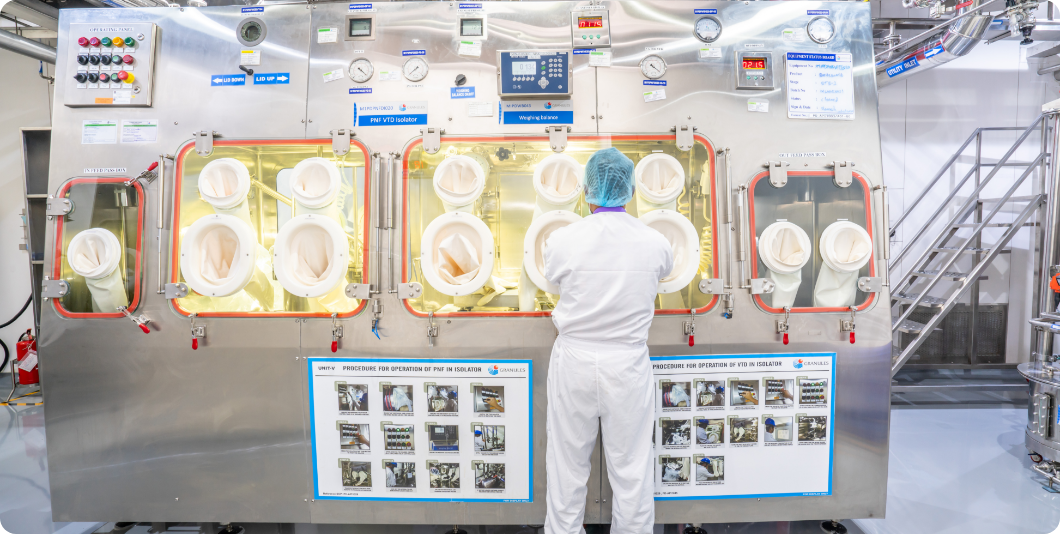 Innovating with Science & Technology to Develop Complex Products
We have ventured into the development of high potent APIs, which marked a milestone in our growth trajectory within the emerging business. The Research & Development team is proficient in Physical Properties & Polymorphism Screening, Generation, Characterisation and Stabilisation of high-potent APIs. These APIs will be manufactured at a state of art manufacturing facility in Visakhapatnam, spread across 18 acres.
In the same premises, we also have world-class OSD manufacturing facility with high end automated equipment and minimal human intervention (containment philosophy). This facility is compliant to EU GMP requirements (inspected and certified by Agency NIPN –Hungary), which marked a key milestone in attracting major customers across globe for Tablets and Capsules manufacturing.