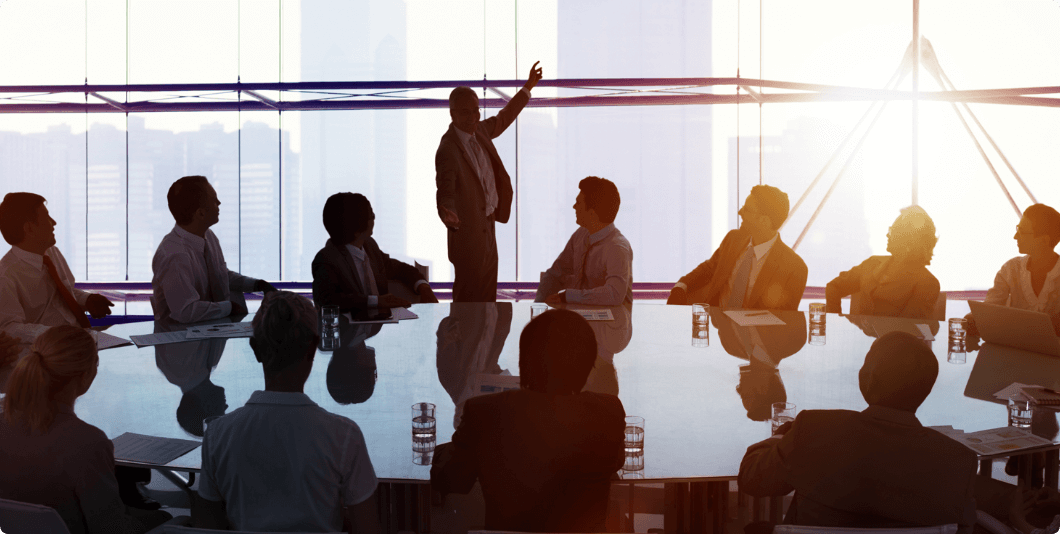 A Future-Ready Leadership of Vision & Resolve
Granules US is led by a team of seasoned professionals of the pharmaceutical industry. Each leader brings in-depth expertise and a modern outlook to tackle the challenges of today's dynamic business. Collectively, the Granules leadership chalks out strategies that helps in building organisational capability while delivering sustainable growth.

Mr. Cormac Long
EXECUTIVE VICE PRESIDENT OF STRATEGY & BUSINESS DEVELOPMENT
Cormac has a Bachelor's and PhD in Chemistry from the National University of Ireland, Galway. Prior to joining Granules Cormac held leadership roles in key strategic functions like corporate strategy, portfolio management, project management and business development at several leading pharmaceutical organizations through periods of growth and adversity.

Mr. Vijay Ramanavarapu
PRESIDENT OF GRANULES PHARMACEUTICALS INC. & GRANULES USA
Vijay Ramanavarapu is the President of Granules USA and Granules Pharmaceuticals. Vijay is responsible for commercial activities involving bulk API and OTC finished dosages in North America as well as operational activities at GPI. Vijay has served in a variety of roles at Granules within its Indian and Chinese offices including heading supply chain and investor relations. Prior to Granules, Vijay was an investment banking analyst in California.

Mr. Brad Larson
VICE PRESIDENT – SALES & MARKETING, GRANULES CONSUMER HEALTH
Brad has more than 20 years of experience in the Healthcare products space including time at Capsugel, ACG NA and PL Developments. Most recently he spent 11 years as PLD's Vice President – Sales, leading the company's sales team in the Private Label OTC industry. He is a proven Sales & Business Leader and enjoys close relationships with the US retailer and broker communities.
He holds an MBA in marketing from Miami University, Oxford, Ohio and a BS in Chemistry from the University of Cincinnati, Cincinnati, Ohio.

Mr. Paul Krauthauser
CHIEF COMMERCIAL OFFICER
Mr. Paul Krauthauser is Chief Commercial Officer of Granules Pharmaceuticals and brings more than 25 years of pharmaceutical experience to the position. Paul has been in roles of increasing responsibility at Teva, Apotex, Sandoz, Aurobindo, and most recently as Chief Operating Officer of Macleods Pharma. He has a B.S. in Chemistry from DeSales University and an M.B.A from Saint Joseph's University.

Mr. Jason Hanks
CHIEF COMMERCIAL OFFICER
Mr. Jason Hanks earned a Bachelor of Science Degree in Finance from California State University, Chico and a Masters of Business Administration from Golden Gate University. Over the past 25 years, Mr. Hanks has held leadership roles in Finance, Business Development, and Procurement at such healthcare companies as Bristol-Myers Squibb and the McKesson Corporation.
In his current role, Hanks heads Sales and Marketing for Granules Pharmaceuticals Inc. He launched Granules' first pharmaceutical product in 2018 and continues to manage the expanding portfolio of generic drugs being developed and manufactured for the US Healthcare System.

Mr. Rajesh N.
SENIOR DIRECTOR
Rajesh Narra is the Director of Granules USA. Rajesh is responsible for all Commercial activities in North America and Canada for the bulk API's and Finished dosages. This includes business continuity with the existing customers as well as looking for new opportunities on the 3 vertical fronts. Rajesh has been with Granules for over 10 years and was relocated from India to the US in the year 2015. Rajesh completed his Masters from the Napier University in the UK.

Mr. Kamal Mandan
CHIEF FINANCIAL OFFICER
Mr. Kamal Mandan is a Chartered Accountant from India and a US Certified Public Accountant. Mr. Mandan has worked in Engineering, Chemical and Pharmaceutical Industry over the last 30 years at various roles with last 16 years in Pharmaceuticals.
Mr. Mandan joined Granules Pharmaceuticals Inc. in September 2018 as CFO, prior to which he worked with the Indian multinational Jubilant Group at different locations in India, Belgium and US and was involved in cross border M&A and bringing post-acquisition synergies with Indian parent.

Mr. Jai Velusamy
CHIEF OPERATING OFFICER
Mr. Jai Velusamy Is Masters in Pharmaceuticals from SRIPMS Coimbatore and has over 20yrs of experience I Pharmaceuticals Operations including Portfolio & Strategy, M&A, R&D, Supply Chain, Regulatory, Manufacturing, Quality, Brown field projects and setting up Operations from ground up. During his various roles has established environment conducive for high throughput in Quality ANDA filing, FTF/FTM product launch, niche portfolio identification, deep expertise across nearly all dosage forms and demonstrated strength in developing complex generics and difficult to formulate products, various cost measures and quality built at product design stage. He has successfully led many regulatory audits with USFDA, MHRA and Health Canada. Mr. Jai Velusamy has earlier worked with reputed Organizations such as Teva, Actavis, Watson, Par Pharmaceuticals, Novel Laboratories (Gavis Pharma) and Kali Laboratories in USA.

Mr. Gregory Reeves
CHIEF HUMAN RESOURCES OFFICER
Mr. Gregory Reeves is responsible for all aspects of human resources (HR) bringing more than 25 years of business acumen experience and Change Management while working in companies like Newell Rubbermaid, Meso Scale Diagnostics and Swissport North America. He posses a combination of operational excellence along with his pragmatic approach, adaptability quotient and effective communication skills. He handles various strategic assignments in the area of talent acquisition, organizational design, employee engagement, justice, equity, diversity & inclusion and executive coaching.
Mr. Reeves has a bachelor's degree in organizational development from Wright State University, and a master's degree in public administration from Amberton University.

Ms. Priyanka Chigurupati
EXECUTIVE DIRECTOR OF GRANULES PHARMACEUTICALS INC. & GRANULES USA
Ms. Priyanka Chigurupati is the Executive Director of Granules Pharmaceuticals, Inc. and responsible for the US Generics business and Investor Relations. Ms. Chigurupati has a Bachelor of Science degree in Business Management from Case Western Reserve University(US). Within Granules, she has had a variety of roles across several divisions in the US and in India within R&D, Commercial Operations and Investor Relations.